I just bought a Canon A70 from eBay for about $20. This camera is pretty dated but it has a surprising set of features for a point and shoot camera. It also runs on AA batteries and not some stupid battery pack that will fail about a year after you buy it. The CCD wasn't working when I got it though. Since I also picked up one of Canon's awesome underwater housings for this camera (WP-DC700) I'm into the whole package for about $45. Really though it's the underwater housing's coolness that motivated me to fix the camera. Since a bad CCD is a common A70 problem I decided to fix it and found a refurbished CCD on eBay for eight bucks. I made a video of the replacement and embedded it at the end of this post.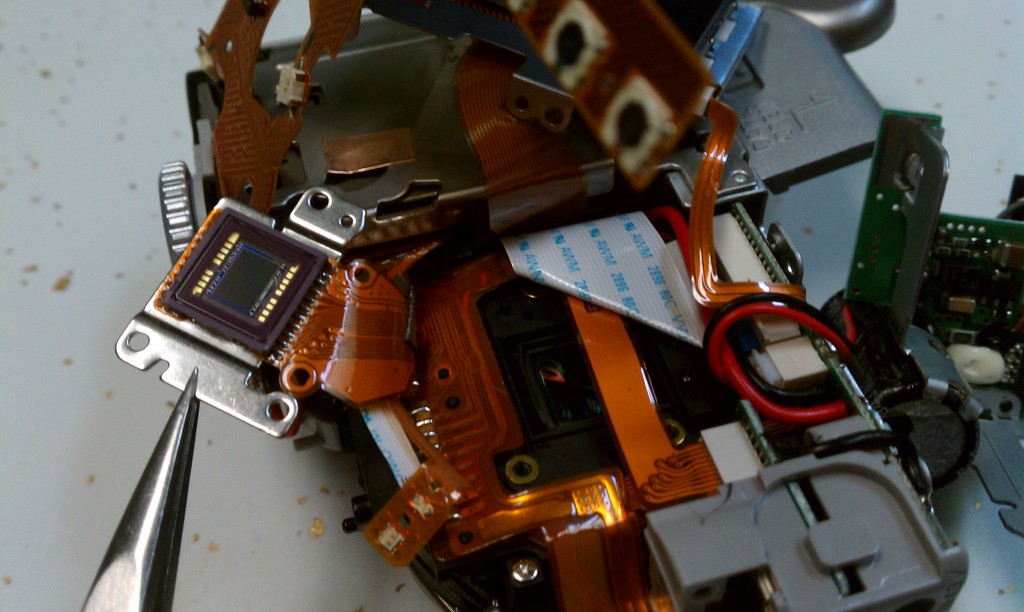 It turns out that the CCD wasn't what was wrong with my camera though. Canon repaired a slew of these cameras saying that some of the CCDs they sourced were faulty. On my camera the problem was the connector on the mainboard for the CCD, not the CCD itself. The latch that locks in the CCD's flexible circuit board was incredibly frail. I figured it out by powering up the camera while I had it apart and lightly pressing on the CCD connector. I ended up fixing it with a small piece of foam. There is just enough of a gap between the flash memory housing and the CCD connector to wedge a bit of foam and keep the CCD circuit board contacts securely connected.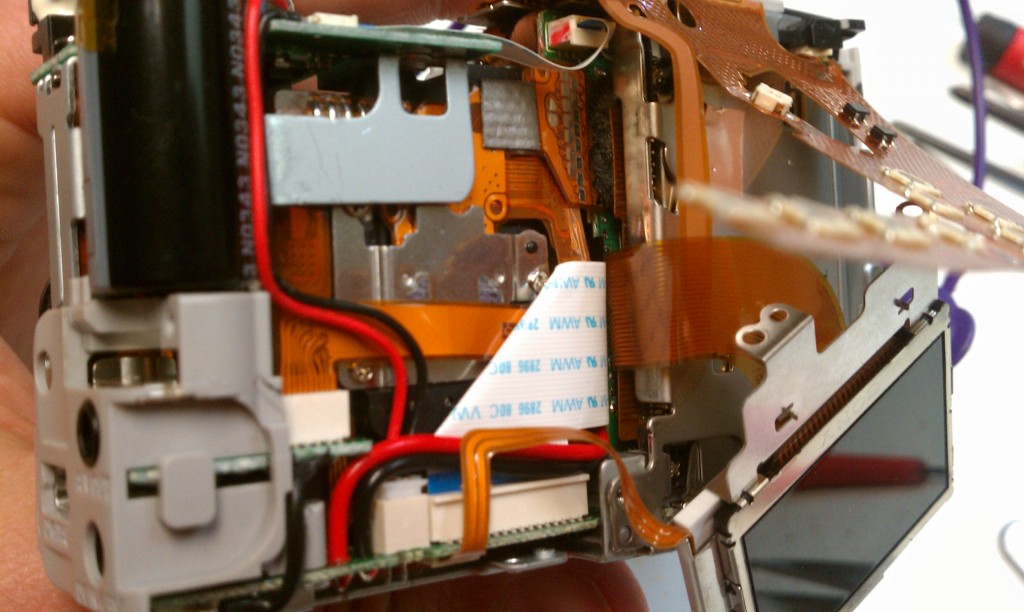 The video embed didn't seem to stay so here is the link to the video instead: http://youtu.be/9Znno5MhP2k
Of course you can always find my videos at YouTube from my channel, imsolidstate.
6 Comments to Canon A70 CCD replacement
Leave a Reply