CNC
I've received some email and comment requests for the layouts and schematics of the electronics running my CNC machine. I've pulled together what I can find for this article.
Power Filter Boards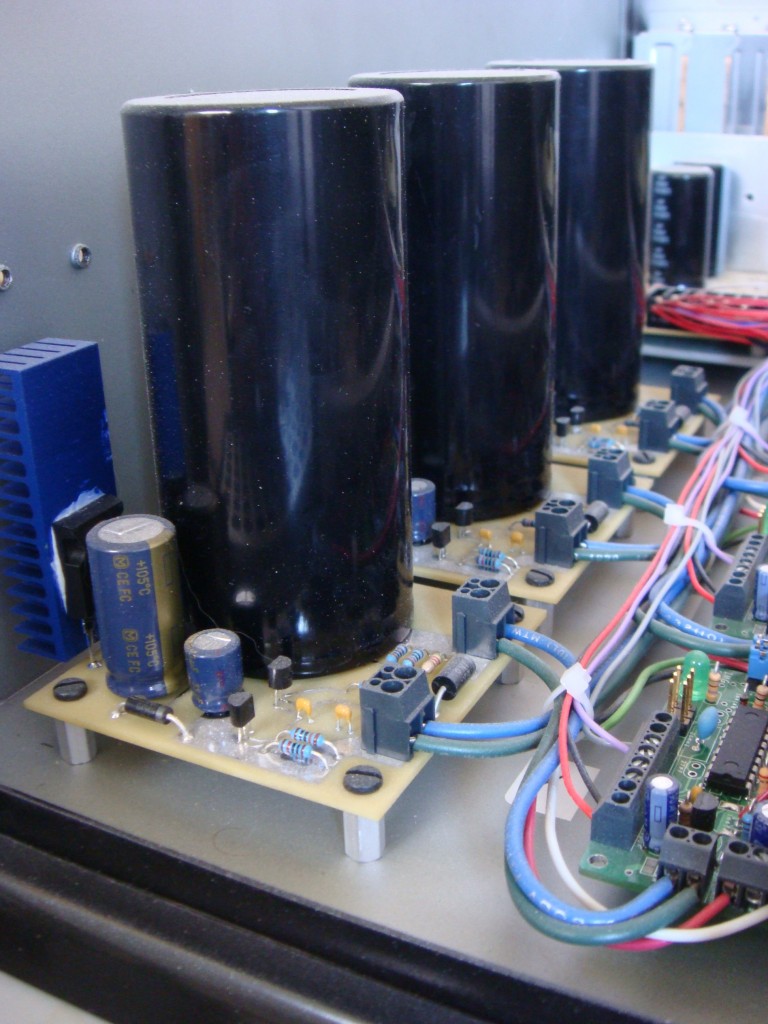 I made these power filters for a few reasons. One is to protect the stepper motor drives from the inductive spikes that can come off of the motors.  They can be pretty big. Another reason was that I wanted to use a switch-mode power supply to run the drives. There's a lot of good reasons for this:
1. Switch-mode power supplies are cheaper than linear power supplies.
2. Switch-mode power supplies are smaller than linear supplies for equivalent output power.
3. Switch-mode power supplies come in a wide range of voltages, so you can run the stepper motors at the highest voltage possible. (The highest voltage your controller supports) This allows for more torque from any motor because a higher voltage will push more current through the inductance of the motor than a lower voltage. It will also do it quicker, so you should get a little more speed too.
However, I wasn't sure that the chopper-style stepper driver would be okay with a switch mode supply, as it pretty much shorts out the supply every time the chopper turns on. So I needed a buffer.
I found this article at EETimesAsia by John Betten from TI. I modified the circuit for the voltage levels I wanted to run, and also found a suitable replacement for the FET since I couldn't find one at the time. Here is the original schematic: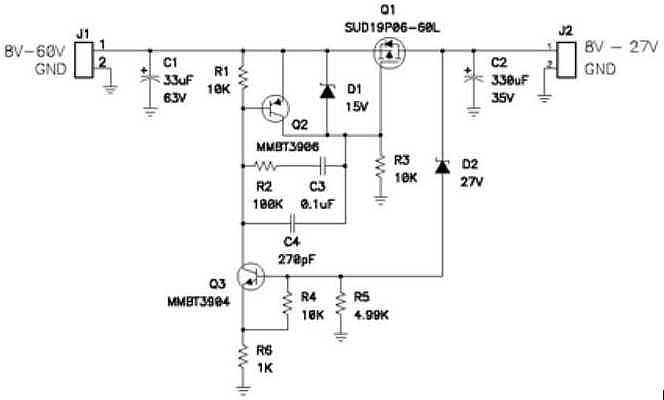 I'm using an IR IRFP9140N in place of Q1. I also replaced D2 with a 56V TVS from ON semi, 1.5KE56A. I used 56V because the LMD18245 motor driver IC I have has a continuous rating of 55V and an absolute max of 60V. I also oversized the output capacitor just to be on the safe side since I had some big ones laying around anyway. They are 22000uF 100V Panasonics. They are overkill, the voltage is rock-solid even when the motors are running at full clip. I wanted to be able to recycle the boards though if I ever upgrade to a bigger machine and have bigger motors. Here's the layout for my circuit: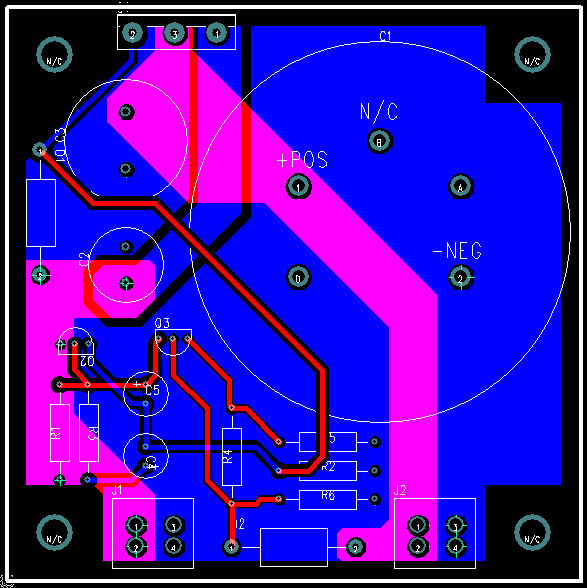 Opto-isolated Parallel Interface Board
I designed this parallel interface board after killing a parallel port with a breakout board that I bought off the internet. I think it just pulled too much current from the port. I designed this board to pull the smallest amount of current from the parallel port as possible, while also providing good drive characteristics for outputs. This board is customized to my application, so the voltages and bias might not be appropriate for all.  Check to make sure your inputs will work before using the values here. I couldn't find the schematic, just the layout but it's not too complicated to figure out if you have the datasheets for the TLP2631 and the SN74LS244N. › Continue reading
Other Stuff
Recent Posts