I made my own router table because, as usual, what is affordable and available in stores is lame and insufficient for my needs. I don't really want to spend something like $500 just for a good router table so I made one. I also made my own adapter instead of buying one by re-purposing the fixed base I already had.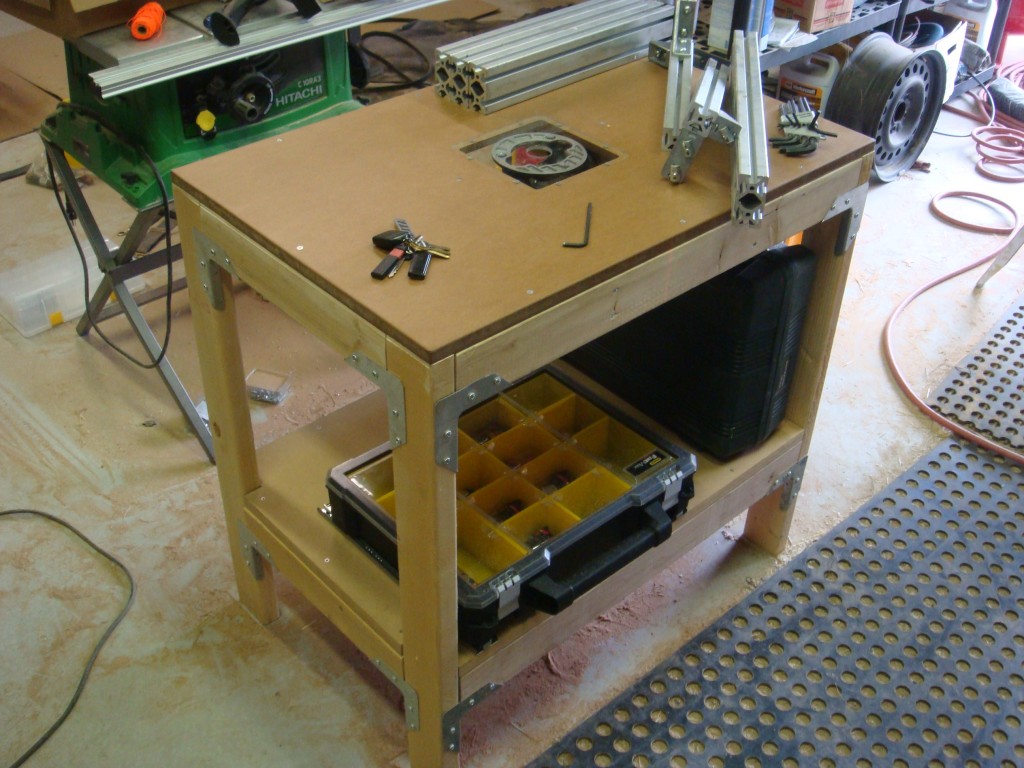 I made the base out of 2x4s and Simpson strong-ties. The corner ties are about $5 a piece or you can use two cheaper "Z-MAX" connectors. The top is 3/4 MDF. You can buy adapter plates for various router brands, or just make one like I did from 1/4″ acrylic that replaced the acrylic bottom piece of my fixed-base router. Use your router to cut a hole in the MDF and then use a rabbeting bit to create the countersunk part the acrylic base fits in.  Remember to seal the MDF top with a clear sealer or something similar so the MDF doesn't expand.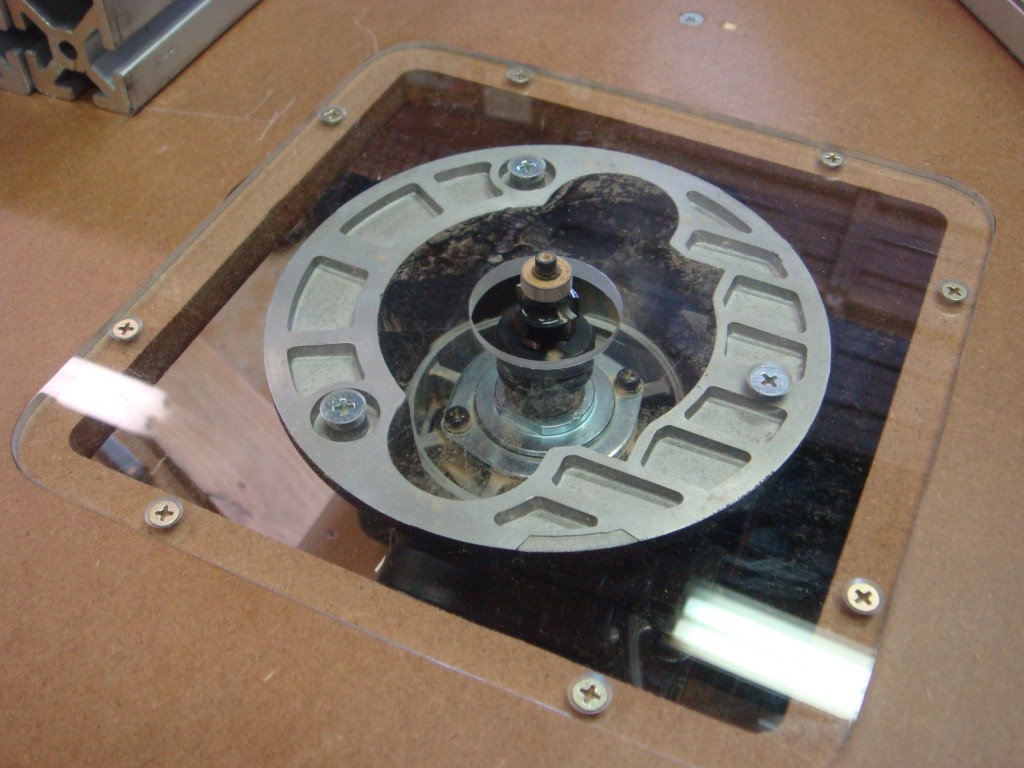 It works great, it's way better than the $99 hardware store special, and I can use it for workspace in my shop instead of taking it up like a bench-top router table would. When I'm not using it I just lower the router and I have another table to work on.
6 Comments to DIY Router table
Leave a Reply